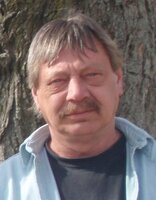 Robert J. Youngs
Robert J. Youngs
1952 – 2022
Clinton – Robert J. "Bob" Youngs, 70, of Clinton, passed away on November 12, 2022 at his home.
Bob was born June 11, 1952 in Utica, NY, the son of Loren A. and Elizabeth C. (Fritz) Youngs. He was raised and educated locally, graduating from Waterville High School. Bob had moved to Pompano Beach, Florida in the late 80's, living with his father. After his father's passing, he moved back to the family homestead in New York. Bob had been employed with Orion Bus Industries in Oriskany. He enjoyed fishing and wildlife, especially feeding the birds. He had a passion for older Corvettes, owning several through the years. Bob had a special bond with his niece, Christy Youngs-Colon. She would always take the time to break through Bob's private exterior. Christy passed away in 2015.
Bob is survived by his brother and sister-in-law, Stephen and Michelle Youngs, Arcade, NY; his nephew, Steven and Amanda Youngs, Arcade, NY and their children, Samantha and Brock; Christy's children, Yassir and Sofia; his niece, Billy Jean Nixdorf, Millersville, PA and her family. Besides his niece, Christy, Bob is predeceased by a brother, Sherrill Harrington.
A graveside service was held at 11:00 am at St. Mary's Cemetery, Clinton on Thursday, November 17, 2022, followed by his burial. Arrangements entrusted to R.P. Heintz Funeral Service, Inc., 10 East Park Row, Clinton.
Those wishing may donate to a charity of your choice in Bob's memory.
Online memorial and guestbook available at www.rpheintzfsi.com.