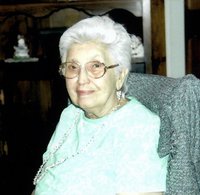 Margaret S. Alfano
Margaret S. Alfano
1925 – 2018
Clinton – Margaret S. Alfano, 93, a resident of the Brookdale Apartments in Clinton, passed away Friday, November 9, 2018 at Faxton-St. Luke's Healthcare Center, New Hartford.
Margaret was born March 6, 1925 in Utica, the daughter of Joseph and Grace Zegarelli. She was raised and educated in Utica. On May 3, 1947, Margaret married Carmen Alfano, Jr., sharing a union of 63 years until his passing in 2010. Margaret was employed with various restaurants through the area, including Lindy Joy's, Tony's Spaghetti House, Howard Johnsons, Tony Sparagna's, Nofri's and Pumpernickels. She enjoyed ballroom dancing in the local area as well as Florida. Margaret was of the Catholic faith.
Margaret is survived by three daughters, Jeanne Alfano, Utica, Karen Alfano, Hazard, KY, Donna Williams (& Greg Rogers), Cassville; a son and daughter-in-law, Ronald and Miho Alfano, Brooklyn, NY; and two grandchildren, Erica Lynn Williams, Rochester, Shawn Paul Williams, Rome. She is predeceased by two sisters, Frances Dunn and Anna Marie Merschon; and one brother, Anthony Zegarelli.
Mrs. Alfano's funeral service will be held on Tuesday, November 13, 2018 at 9:30 am at the R.P. Heintz Funeral Home, 10 East Park Row, Clinton. Entombment in Resurrection Chapel Mausoleum at Holy Trinity Cemetery, Whitestown, will take place privately at the convenience of the family. Relatives and friends may call at the funeral home, Monday evening, from 5 – 7 pm.