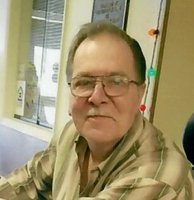 Joseph A. Maynard
Joseph A. Maynard 1948 – 2018
Clinton – Joseph A. Maynard, 70, of Clinton, passed away Sunday, December 16, 2018 at Faxton-St. Luke's Healthcare Center in New Hartford.
Joseph was born May 4, 1948, in Utica, the son of Doloris Maynard. Joseph was later placed in foster care, where he developed an unbreakable bond with his foster-brother, Al Schlesinger. He had been employed as an engineer with IBM. In 1990, Joe was happily united with his biological sisters, who accepted him with open arms, Jacqueline Cicigline and Amelia Maynard. Joe will be remembered as kind, giving, gentle, and private soul.
Joe is survived by his foster brother and his wife, Al and Rosemarie Schlesinger, PA, many nieces and nephews, including Lisa Cappelli, John Becker, John LeClair, Todd LeClair and James LeClair, Jennifer Brogan, PA, Kelly Decker, VA, Jodi Becker and Wynter Buck. He is predeceased by his sisters, Jacqueline and Amelia, a nephew, Mike Cappelli, as well as by his special canine companion, Yodi, whom he missed daily.
Special thanks to Joe's niece, Lisa Cappelli, who for the past 20 years helped him throughout his journey in life.
Arrangements, entrusted to R.P. Heintz Funeral Service, Inc., are being held privately at the convenience of the family.