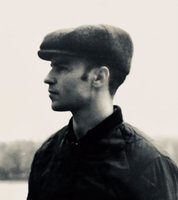 Francisco Quintana
Jose Francisco Quintana
1960 - 2019
Clinton - Francisco Quintana, 59, of Clinton, died peacefully on Sunday, October 6, 2019, after receiving catastrophic injuries in an accident on October 1.
Francisco moved to Clinton in 2008 after living in México, Spain, Brooklyn, and Australia. He was an artist by vocation, who worked as a self-employed carpenter. Francisco fiercely loved his family and approached each task with a sense of reverence and passion for detail. He was deeply loved and will be sorely missed.
Francisco leaves behind his partner of 27 years, Jennifer Kemp; his beloved children, Mikel, Fiona, and Andrés; and his sweet puppy, Laska. Francisco will also be dearly missed by his mother, Barbara; his brother, Juan José; his sister, Pupe, and her husband, Alfredo, his sister, Barbara, and her husband, and his dear friend, Rob Hameline; as well as his sister-in-law, Begoña. Francisco was the beloved uncle, with the crazy dance moves and a quick and dry sense of humor, to Sofia, Peter, and Lucas of Clinton, Ian and Carla of Spain, and Marian, Coche, José María, Iñaki and Emilio of México. Francisco had already lost his dear father, Pepe; and his oldest brother Pelacuas.
Arrangements, entrusted to R.P. Heintz Funeral Service, Inc., 10 East Park Row, Clinton, are being held privately at the convenience of the family. Online memorial and guestbook available at www.rpheintzfsi.com.